We are StumpTheMonkey.com

We offer the World's BEST Reverse Phone Number Searches, Period.

You can contact us at info@StumpTheMonkey.com or at 954-623-7475

We are here to service all of our valuable clients.



Q: Why Use Stump The Monkey For Your Reverse Phone Lookup Needs?
---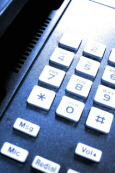 A: Stump The Monkey provides current and useful information, making it the Best Reverse Phone Lookup service in the United States and Canada. Using software that has been developed by professionals with a history in the investigative industry, we can provide you with instant access to caller identities and information, whether you need help for a personal inconvenience or if you are a professional looking for consumer information. We offer the most comprehensive service in the business and can assist with the best reverse phone look up for landline numbers (residential or business), cell phone numbers or VOIP to give you peace of mind and control over your life.
| | | |
| --- | --- | --- |
| | | |
Q: What Sets Stump The Monkey Apart From The Competition?
---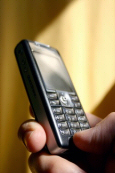 A: In business for the last three years we provide important Reverse Phone Lookup Cell services that can help you to keep record of what your kids have been up to, or help you to care for an elderly relative. If you are in the unfortunate position of suspecting your spouse is cheating on you or if you have been getting spoofed or prank calls, you can find out who the numbers belong to and get on with things as you need to. We offer aggregated results from the top sources, and because our data comes straight from telephone companies, it is always current and up to date. Because of our long standing relationships, we get exclusive service and are notified of numbers being connected or disconnected within 24-hours.
Our comprehensive services encompass landline numbers, Reverse Phone Lookup Cell numbers and VOIP, where a lot of our competitors fall short. We can provide you with the data you need to match to the numbers that keep showing up in your life.

What makes us stand apart from the competition is that we do not charge you if you do not find the results you need, a guarantee of great service. Why should you have to pay for something that you can't use? We will refund you instantly if the numbers you are looking for do not yield any positive results. Stump The Monkey's Reverse Phone Lookup services only charge one credit for a search and no annual or monthly charges or membership apply. We do not bill our clients on a monthly basis, and allow them to make once-off purchases or buy bigger contracts should they require them.

Not all information about every consumer is available, but we make sure we get what our clients need. All cellphone contract holders are listed on cell company databases, but prepaid customers may not be registered. In addition there are some people who elect to have their details emitted from listing. But, with a 70% hit rate, we can almost guarantee that we will find what you are looking for, and if we can't, you won't be charged for it.

Because of the sensitivity of consumer information from cell phone companies, many reverse phone look up companies do not offer the cell phone service and if they do, it is very restricted. We offer comprehensive reverse phone look up cell services as well as caller ID searches for all kinds of lines.
We also offer our tracing service on VOIP lines, something that very few other companies can offer.
Go Ahead - See why we have the Best Reverse Phone Lookups!

We Reverse the impossible Hard-To-Reverse Phone Lookups!

Try to StumpTheMonkey Now!

| | | |
| --- | --- | --- |
| | | |
Q: What Would You Use Stump The Money's Services For?
---

A: Using our services can also help you to save money. How many times have you opened your phone bill only to find a slew of numbers that you do not even recognize? By using Stump The Monkey's services, you are guaranteed of the Best Reverse Phone Lookup service on the market, at the most competitive pricing options.

If you are someone who just needs to check one number, we have a cost-effective solution for you. If you work for a company and need a big contract so you can research multiple numbers, we will be able to offer a solution better tailored to your needs. If you are doing research and need to find names for other companies, we can also help you out with a solution. If you have lost touch with an old friend or need to find out who a phone number belongs to, you can make use of our convenient service.
| | | |
| --- | --- | --- |
| | | |
Q: How Does The Reverse Phone Lookup Process Work?
---

A: If you have ever come across a scribbled telephone number of your desk pad and not been able to recall who it belonged to, or keep getting calls from an unknown number, then Reverse Phone Lookup could solve your frustrations for you. If you have ever opened up your telephone account and found calls to numbers you do not recognize, you can trace them back and find out who they belong to by using Stump The Monkey's Best Reverse Phone Lookup. Whether you need help with a landline, cellphone or VOIP number, Stump The Monkey offers the best resources to help you find out what you need to know quickly. What's more is we offer the most updated information available, as we receive our data directly from telephone companies, cutting out intermediaries, and offering you resources that have been refreshed within 24-hours.
| | | |
| --- | --- | --- |
| | | |
Q: What Is a Reverse Phone Lookup?
---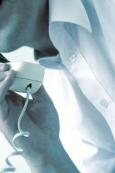 A: Reverse Phone Lookup Cell services have replaced the traditional, printed paper telephone directories that used to be in homes across the country. The internet has given us a number of conveniences, and digitalizing personal information is one of those perks. Stump The Monkey offers a fully comprehensive service and the Best Reverse Phone Lookup service on the market, boasting a 70% hit rate on searched numbers.

The software on offer by Stump The Money has been developed by software professionals who have experience in the investigative industry, and the company offers first class support and a three year track record of success. With Stump The Monkey, you pay only one credit for each search and you do not have to worry about any monthly or yearly fees, something you need to look out for on competitor websites.
| | | |
| --- | --- | --- |
| | | |
Q: What Kind Of Reverse Phone Lookup Services Are Available?
---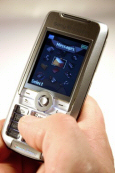 A: Stump The Monkey offers the most comprehensive data services for landline numbers (personal, residential or business information), cellphone numbers and VOIP, something that a lot of other companies do not.
| | | |
| --- | --- | --- |
| | | |
Q: Why Would You Need Reverse Phone Lookup?
---

A: Some of the reasons that you might want to consider our services for personal use could include to keep tabs on a spouse who you suspect is cheating on you, following up on the whereabouts of your children or elderly parents, avoiding telemarketers and investigating harassing or unknown numbers.

Professionally private investigators, law enforcement departments and financial institutions make regular use of Reverse Phone Lookup Cell services to find out information about consumers.

While Reverse Phone Lookup Cell numbers are available to local libraries, police and federal law enforcement agencies free of charge, consumers have some limitations in terms of the information that they are allowed access to. There is some debate as to whether this kind of information should be made publicly available, and some people choose to delist themselves from the services as a result. Getting information associated with cellphone numbers can be more challenging, because the information belongs to the cellphone company that owns the database. Cell phone reverse lookups usually cost a little more than landline services to cover the costs of sourcing the information, and not all companies offer this service; or if they do, it is a limited service.

Stump The Monkey provides information that is both relevant and up to date, and if you do not find a result to match your search you will not be billed for the service, no questions asked.

Whether you are being plagued in the middle of the night or early morning hours by prank calls or want to check up on your spouse's whereabouts Stump The Monkey can give you access to vital information about the number's or caller ID that is causing you worry. If you represent a company and need more detailed information, we offer the best results on the market by aggregating results from a number of different sources.